類別: 美國菜,西餐,酒吧

地址: 尖沙咀赫德道2號地下 (港鐵尖沙咀站 N3 出口)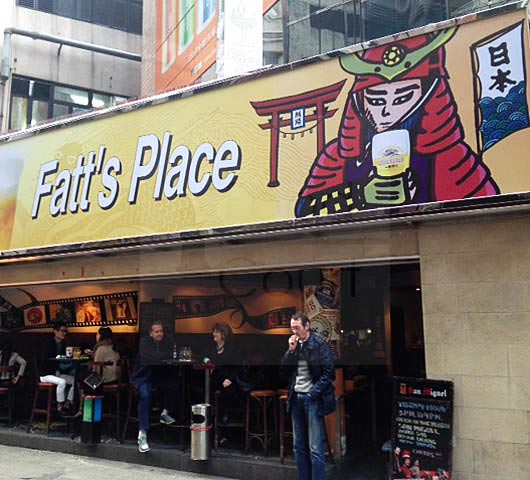 Share via Whatsapp
招牌菜:
sakura beer
Nachos
mushroom n cheeze!
營業時間:星期一至日:11:00-02:00
付款方式:Visa Master AE 現金
網址:
bit.ly/2nhTOHF
Fatt's Place
Located between Nathan Road and Chatham Road on the bustling Hart Avenue, Fatt's Place is the perfect place to beat the heat of summer with some of the world's most famous microbrews and free peanuts.
Drop by, throw the peanut shells on the floor and watch sports with a world class beer.


Fatt's Place fanpagehttp://bit.ly/2mEcFd0
(以上資料祗屬轉載,客人如於使用上述優惠時與商户起爭議,i FoodCourt既不負責。)