類別: 西餐

地址: 大坑施弼街12-13號 (港鐵天后站 B 出口)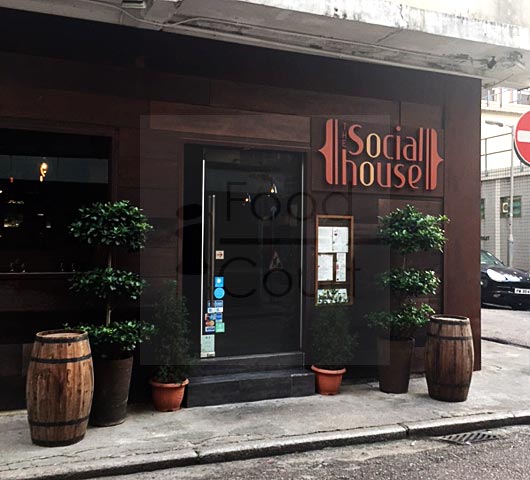 Share via Whatsapp
招牌菜:
西班牙烤乳豬
法式油浸鴨腿
營業時間:星期一至日17:00-01:00
付款方式:
Visa Master AE 現金 銀聯
網址:
bit.ly/2s48U4V
The Socialhouse
The Socialhouse is a gem hidden from the crowd. It is located in Tai Hang, all the way into the heart of the neighbourhood, surrounded by layers of petite blocks and houses.
It is a restaurant that embodies a philosophy of using only fresh ingredients, with an inspirational approach to create innovative dishes, which are grounded in proper French technique. It embraces flavours of traditional European cuisine with a contemporary twist, dispelling the notion of its heaviness and pretentiousness. The name of the restaurant explains itself, by providing a warm and inviting atmosphere, guests are able to fully enjoy an exceptional dining experience with a wide and brilliant selection of wines and beverages.
Chef and owner Ray, who was trained in France had bought his knowledge back home to Canada, then the UK and finally to Hong Kong. With years of experience, Ray expresses his talent passionately in creating a concept of casual fine dining – from menu design to appreciation of wine, from exceptional service to heart-warming ambience.

座位數目:38 | 酒精飲品 | 附近停車場:浣紗街錶位
(以上資料祗屬轉載,客人如於使用上述優惠時與商户起爭議,i FoodCourt既不負責。)