類別: 法國菜,西餐,酒吧
地址: 西環堅尼地城加多近街71號先施西環大廈地下(港鐵堅尼地城站 C 出口)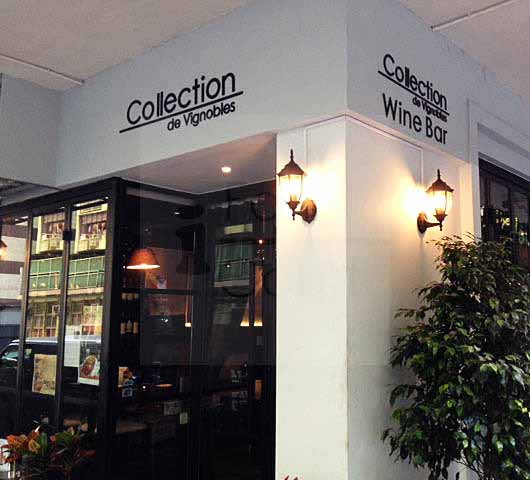 Share via Whatsapp
牌菜 :
虎蝦意粉
Angus Flank
營業時間: 星期一至日: 12:00 - 00:00
付款方式 : Visa、Master、銀聯、現金
網址:
goo.gl/s3pc3Z
Collection de Vignobles
Aurora du Vin!!
A wine bar with Kitsch romantic decoration serving authentic French dining and a wide variety of unique French wines. Also, it is unforgettable to enjoy the signature dish 'Forbes Lobster' created by a French Michelin Chef in such cozy and comfortable ambience.
Let's be friends in wine!


Collection de Vignobles fanpage goo.gl/vEC3MB
座位數目:29 | 酒精飲品 | 開瓶費:250/1支 |

(以上資料祗屬轉載,客人如於使用上述優惠時與商户起爭議,i FoodCourt既不負責。)